International tour operator license was issued by VNAT – Vietnam National Administration of Tourism – the governmental office of tourism of Vietnam. This license is a certification of Vietnam Awesome Travel's bond at an approved bank to guarantee financial security in respect of customers' advanced payments as well as the quality of travel services. 
Please view our International Tour License at website of Hanoi Administration of Tourism
Here is the original copy of our International Tour Operator License No: 01-787/2015/TCDL-GPLHQT 
Vietnam Awesome Travel is recommended on Lonely Planet (GuideBook)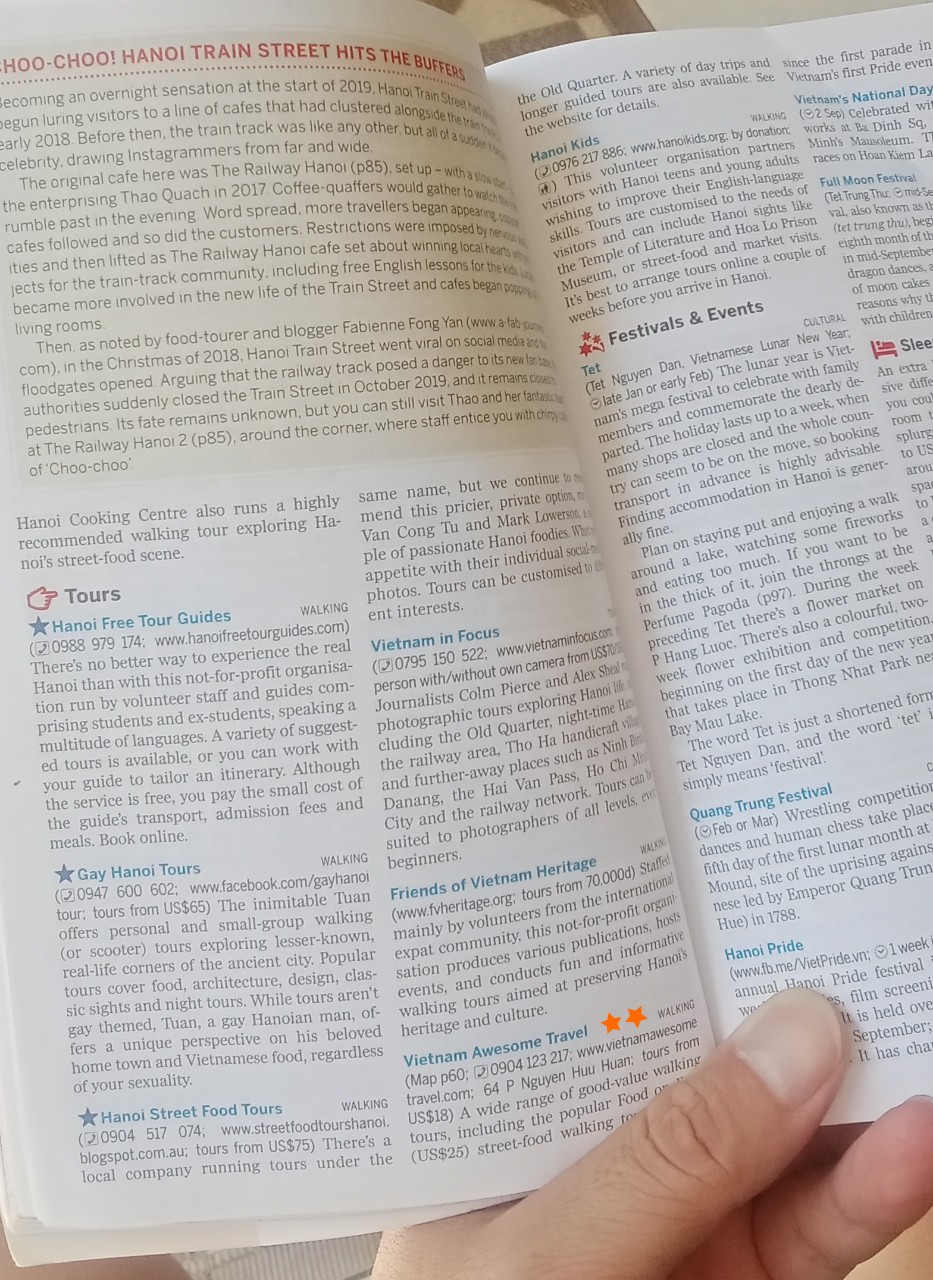 I spent 12 days in North Vietnam. After some research I reached out to Mr. Anh (Einstein) at Vietnam Awesome Travel.com. After discussing my interests of booking several tours Mr. Ahn came to my hotel lobby in Hanoi and planned out 4 tours for me. Private bicycling (in outskirts of Hanoi), 2 day 1 night Halong Bay, 3 days 2 nights Sapa trekking, and Nihn Bihn cave and temple tour. All were basically fully inclusive, food, room, transport and a guide. It cost about $500 USD. No complaints for seven days of fun all inclusive. There are multiple options available. I recommend Mr. Anh as he is easy to work with and I like the fact everything was booked and planned all at once. To me it is not fun planning everyday.. prefer to get it done and enjoy my time.
Ana/Yen was the best! We do not take many tours, but wanted a cooking class in Hanoi. Anna made everything easy and enjoyable, from being picked up at the hotel to a trip to a lovely market, to the place by the river with a professional kitchen. We had many choices from her menu, and the crispy pancakes were outstanding! (We even made them ourselves, along with the spring rolls and lemongrass chicken, with her patient help of course). I will take these recipes back to the US, and will always think of that wonderful morning and lunch now that I know how to cook Vietnamese food (a little at least!).
Definite must-do for a quick full day tour of Ha Long Bay! The driver is very punctual It's a wonderful experience joining the tour, the tour guide Ja is very funny, making the tour informative and interesting. Very interesting activities!